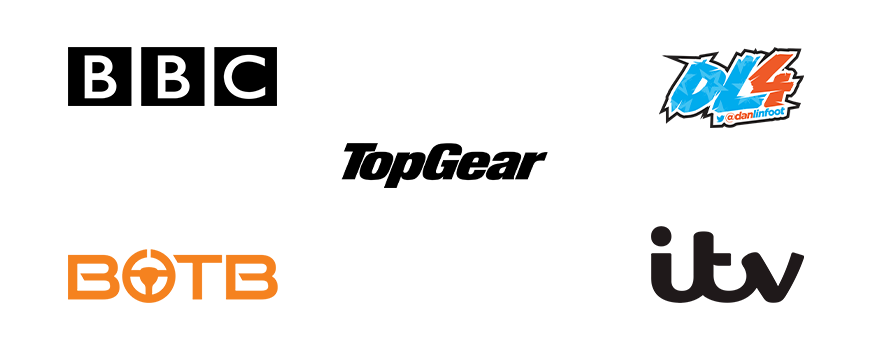 The UK's most trusted number plate makers!
Buy legal number plates online today with the UK's premier independent number plates supplier. As used by Top Gear, X Factor for the judges arrival cars, the BBC and ITV for many productions and films.
Your Number 1 Number Plate Makers!
How much are number plates?
All products in our huge range of UK number plates are made from premium quality materials. In our stock you can find replacement car and bike number plates, Show plates, Aluminium number plates, Private plates, Customised number plates, Pressed number plates and more with prices from £10.49. We can also provide products for novelty purposes, where you can experiment more with your designs using our custom number plate printers.
What number plates do you offer?
If you're looking to buy a number plate, we have an incredible range of number plates for sale; our car number plate builder is home to the industry's largest selection of options and specifications. More recently we have added 4D variations, meaning it's easier than ever to design number plates for your car and to customise number plates more than ever before. More over, we give you access to the latest shaped laser cut rear number plates that match up to date vehicle models. We are always looking to expand our collection. Therefore, if you have something new in mind, make sure you reach out to us and we can discuss our custom car reg plates. With our Plate Builder, you can create your number plate design online, and get it sent direct to your door.
Using the latest and most effective printing equipment allows us to manufacture completely bespoke plates that are not intended for road use. This could be useful for business advertising, branding and signage or show plates. Our helpful designs team are on hand to your ideas into motion. Whatever your private plates design, we're more than happy to lend advice and provide our expert knowledge and insight. You can also use our personalised number plate maker as a show plate designer, as well as to create fun and create joke custom license plates too! If you have any questions about our private number plate maker, then give us a call and we'll help.
Where can I buy number plates?
If you're wondering where to get number plates made, or how to get a new number plate, as a DVLA registered number plate supplier, and the UK's most used number plate maker, you can get your registration plates made up online with us. Getting number plates made is a simple and easy process with Number1Plates.
Being the industry leader in all things number plates, we also offer many accessories for your number plates or car with start to finish customer service. If you would like to know more about our plate printing services, get in touch.
We are your one stop number plate shop! We are confident that you will be happy with your custom car number plates and offer a plate scheme for those that don't match our quality assurance standards.
Check out our video on how to use our Number plate builder:
Why choose Number1Plates for your Number plates?
UK's most comprehensive number plate maker
Widest selection of plates and fonts
Fast dispatch and express delivery options
Choice of tracked postage options
Custom number plate designer
Dedicated customer support Monday – Friday, between 9am and 4pm
The most used UK registration plates supplier
High Quality Assurance
All products manufactured BS Standards (BSAU 145e) – Fully Road Legal Car Number Plates For Sale
Safe and secure payments
Web exclusive – 10% discount added for all online orders
If you would like any more information, then check out our FAQs and your questions will likely be answered there: